This Era is known for its impact of digitalization in the market. Everything is digitally performed and accessed--from advertising to marketing to selling. Digitalization has not only impacted the marketing structure but has also shown a proven impact on the Economy by reducing unemployment, improving quality of life and boosting access to knowledge and education.
During the time of such a huge crisis when the businesses are struggling to hold their position in the market, I have someone who is in the field of Digitalization for over 15 years and have an experience of multiple industries from startup, fintech, e-commerce, internet to automotive and e.t.c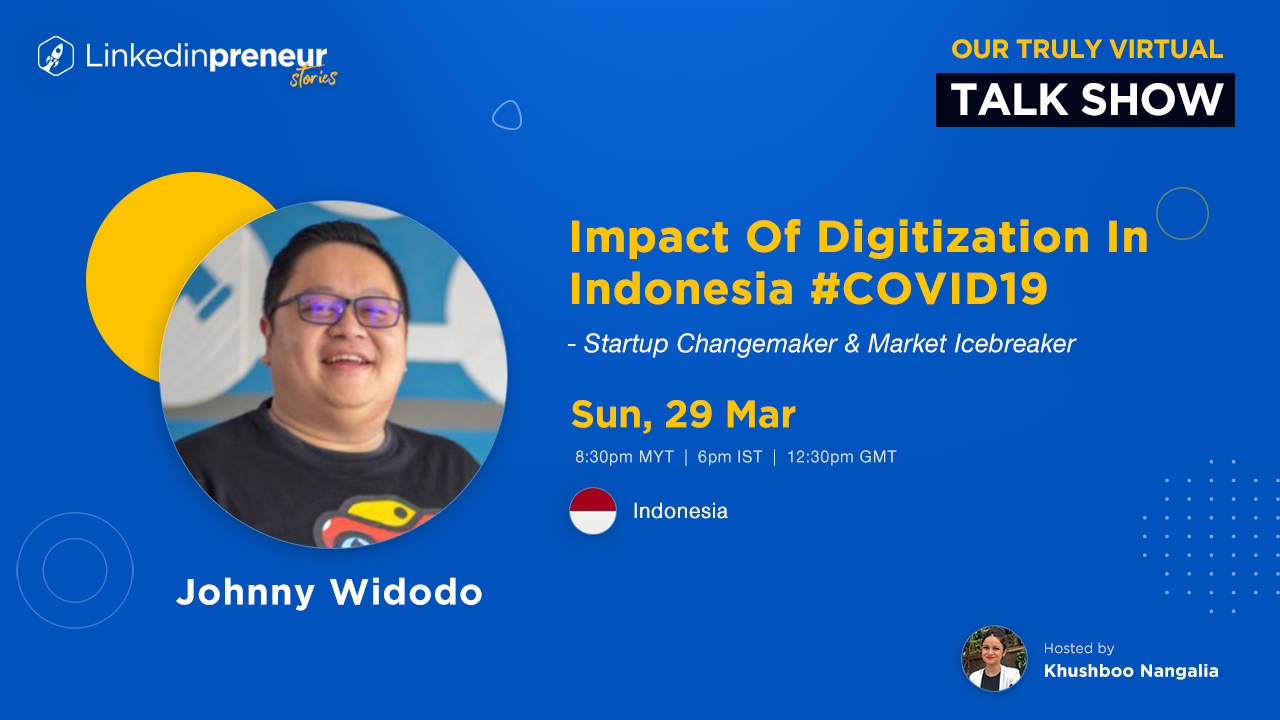 In today's EP06 of LinkedInpreneure Stories, I present Johnny Widodo - CEO of BeliMobilGue.co.id, FCG SEA. He is a Coach and Public speaker across national and regional seminars, universities, and media on Fintech, Automotive, digitalization, Millenials, and leaderships.
He is here to share his thoughts on how exactly Digitalisation has impacted Indonesia over the past few years from not having many companies to now being one of the countries having most Unicorns and Decathlon startups in the world.
There's nothing you can do. If you have the mindset and skills, be humble learn from others, and you will strive to be a leader
It was an amazing experience chatting with Johnny. If you want to know more on the digitalization and its impact all over the world then tune in to today's episode
Get in touch with Johnny Widodo at